Footcare Cream - 25% Urea
by Ureka
Description
Cracked heels and excessively dry skin should be treated with this intense 25% Urea Cream. Applied regularly this will quickly hydrate and moisturise the affected area.
Ureka foot cream is formulated to care for and hydrate the most severe cases of dry skin. The foot cream contains at least 25% urea in a highly concentrated moisturising and emollient base
Benefits
Will quickly hydrate and moisturise the affected area.
For Cracked heels and excessively dry skin.
Contains 25% Urea
Improves the skin texture.
Suitable for diabetics.
Includes
Urea
Castor Oil
Lavender Oil
Rose Geranium Oil
Beeswax
To Use
Massage 1-2cm of cream into clean, dry feet 1-2 times daily. Within 7 days skin softness will be visibly improved.
Comments & Customer Reviews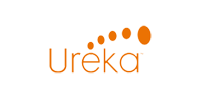 Ureka
Introducing Ureka...
a new range of footcare creams forming a complete solution to maintain healthy feet.
Formulated with the finest ingredients, Ureka is suitable to treat a variety of foot problems, luxuriously, effectively and above all, simply.offer tailor-made solutions to the most common foot skin problems.
Ureka are committed to providing very competitively priced products to maintain healthy feet.