Sensitive & Dry Scalp Conditioner
by Salcura
Omega 3, 6, 7 and 9 moisturising formula.
Restores moisture and strengthens dry, straight or wavy hair.
Pure & natural ingredients.
Totally free from SLS, perfume, colourings, chemicals.
Description
Salcura Natural Hair Conditioner is suitable for damaged hair and scalp that is very dry, itchy and sensitive or prone to irritation and inflammation. The unique hair conditioning formula consists of a special blend of vitamins and minerals that immediately enhances the natural health and feel of your hair.

The highly effective natural ingredients are proven to strengthen hair whilst restoring softness and shine. The nutritious blend of vitamins and minerals intensively revive and enrich hair from root to tip.
How It Works
Salcura Conditioner works by providing the hair with high quality ingredients derived from pure renewable plant sources. These ingredients activate the natural healing and repair process leaving your scalp and hair feeling restored and healthy.
Includes
Sea Buckthorn Oil
Borage Oil
Benefits
- Moisturises scalp and hair leaving it feeling soft and smooth.
- Specially formulated for people with skin and scalp sensitivity.
- Pure and natural ingredients for greater hair protection.

To minimise the risk of irritation Salcura Conditioner is completely free from perfume, preservatives, paraffin, colouring and other chemical substances.
Free From
SLS, perfume, colourings, chemicals.
To Use
Wash hair with Salcura Shampoo and rinse thoroughly before applying Salcura Conditioner. Apply from the roots to the tips of the hair and leave for 3-5 minutes before rinsing off with water.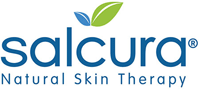 Hair Care
Natural Skin Therapy.
Ideal for those prone to dry, itchy, irritated and flaky scalps,
Free-from SLS, parabens and harsh chemicals, these 98% natural formulations are ideal for those prone to dry, itchy, irritated and flaky scalps, or for those looking for a natural haircare system.
Containing Rosemary which is renowned for its scalp-health benefits, Sea Buckthorn for enriching omegas 3, 6, 7 & 9, and Frankincense for good scalp and hair condition.