Face Hydrator
by Salcura
| | |
| --- | --- |
| Size: | 75ml pump bottle |
| Ref: | SQ-FH |
| Price: | £ 13.99 Out of Stock |
| Due: | end of May |
Sensitive & Dry Skin.
Maximum deep hydration for itchy, dry, sensitive facial skin.
With Seabuckthorn, Lavender & Chamomile.
Omega 3,6,7 & 9 Moisturising Formula.
Description
Face Hydrator is an everyday use moisturiser ideal for those prone to skin dryness and sensitivity.
99% natural, with no harsh chemicals, this hydrator has a very gentle, neutral fragrance, and a light texture that will leave your skin feeling nourished, with no sticky or greasy residue.
Non-comodogenic, and ideal as a base for make-up.
With a high concentration of omega's 3, 6, 7 & 9 from Sea Buckthorn, Face Hydrator is also packed with Jojoba Oil for nourishment, Lavender for skin regeneration and cell growth, and Chamomile for anti-inflammatory and skin healing.
Offering rapid moisturisation, quick relief from dry and itchy skin, and fast reduction of skin inflammation. Suitable for use during pregnancy and while breast-feeding.It includes Sea Buckthorn, widely acknowledged for many years as an effective anti-oxidising, skin healing ingredient.
Also included are lavender, avocado and jojoba and other natural ingredients to soften and moisturise the skin. These key ingredients, plus natural vitamins, minerals and oils help to promote skin cell tissue regeneration and moisturisation.
Includes
Omega's 3, 6, 7 and 9 derived from high-grade Sea Buckthorn berries.¬ Avocado Oil¬Jojoba Oil¬Lavender¬Chamomile¬Rosemary¬Calendula¬Camphor¬Clove¬Eucalyptus
Free From
Preservatives¬Colouring¬Mineral Oil
Benefits
Deep hydration, soothing and calming action.¬ Non-greasy, gentle and quickly absorbed.¬ Natural ingredients for greater skin health.
Vegan¬ Made in the UK
To Use
Everyone's skin is unique and as such your skin will have its own needs when it comes to dealing with the symptoms. Salcura Omega Rich Face Hydrator has no usage restrictions as it contains no harmful artificial chemicals and therefore can be used as often as required.
As a rough guide, they recommend applying liberally onto the skin at least 3 times a day. As the dryness subsides then reduce the application frequency to a point where healthy skin is being maintained by re-applying every 24 to 48 hours or so.
Suitable for all skin types, adults and children over 12 years.¬ Suitable for use during pregnancy and while breast-feeding.¬ Re-apply after washing.¬ For external use only.¬ Keep in a cool, shaded area.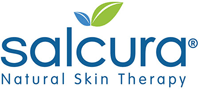 Dry, irritated Skin Care
Natural Skin Therapy.
Bioskin Two Step Active Therapy System.
DermaSpray and DermaSerum can be used with Zeoderm to form a two-step system ideal for those prone to dry skin conditions such as eczema, psoriasis, dermatitis and urticaria.
Using only naturally active ingredients, DermaSpray, DermaSerum and Zeoderm offer you a skin therapy regime that works with the skin to aid its own natural healing process.
Suitable for adults and children from the age of 12 years and over.