Bioskin Omega Rich Face Wash
by Salcura
| | |
| --- | --- |
| Size: | 150ml tube |
| Ref: | SQ-BFW |
| Price: | Sold Out |
Sorry, this product is no longer available.
Gentle Deep Cleansing for Dry Skin
Dermatologically tested with the status 'Excellent'
Description
Bioskin Face Wash is a natural wash to gently cleanse all impurities from the dry, itchy and sensitive skin. Water can further dehydrate the skin, so having a Face Cleanser that takes care of the skin in a gently way is extremely important. Our 'nasties-free' nutrient rich formulation will leave your skin feeling soft and smooth. Containing gorgeous natural oils and extracts like Argan, Witch Hazel and Green Tea, the Omega Rich Face Wash will make your skin feel deeply nourished and hydrated.
Includes
Contains 11 different natural oils and extracts, such as Starflower, Witch Hazel & Argan to provide the skin with all the vitamins and minerals it needs.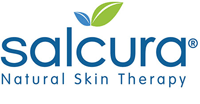 Antiac Clear Skin Treatments
Natural Skin Therapy.
ACTIV products to tackle severe acne.
With ACTIV products to tackle severe acne and difficult breakouts, and daily products to maintain clear and healthy skin, the Antiac range is suitable for all skin types – even sensitive skin - and is ideal for those looking for a natural, gentle and chemical free acne therapy but are not prepared to compromise on quality and effectiveness!