Antiac Daily Face Wipes
by Salcura
Deep Cleansing.
Suitable for all skin types.
For acne and spot prone skin.
Description
Rich in natural goodness, these naturally active face wipes are perfect for 'on the go' maintenance of blemish free skin.
When used on a regular basis they can help to maintain clear skin.
Gentle, deep cleansing and enriched with omega rich sea buckthorn, rosemary oil and aloe.
Includes
Aloe Vera
Eucalyptus
Sea Buckthorn
Rosemary
Free From
Free from steroids, parabens, antibiotics and peroxides.
Benefits
Ideal for use on the go.
Great for removing hardened sebum from the pores.
Suitable for all skin types
To Use
Gently wipe over the areas prone to acne and blemishing to cleanse the skin morning and evening.
Ensure the pack is properly resealed to prevent the wipes from drying out.
After use, dispose of wipes in bin, do not flush.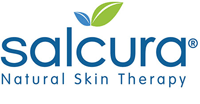 Antiac Clear Skin Treatments
Natural Skin Therapy.
ACTIV products to tackle severe acne.
With ACTIV products to tackle severe acne and difficult breakouts, and daily products to maintain clear and healthy skin, the Antiac range is suitable for all skin types – even sensitive skin - and is ideal for those looking for a natural, gentle and chemical free acne therapy but are not prepared to compromise on quality and effectiveness!