Hand and Nail Cream
by Sukin
Strenghtens nails.
Soothes & softens hands.
For all skin types.
Description
This soothing natural hand & nail cream leaves your hands feeling nourished and soft. This light, non-greasy cream hydrates and replenishes hardworking hands whilst strengthening the nail and cuticles.
The combination of soy protein to strengthen nails and cuticles plus the soothing qualities of aloe vera and vitamin E make this natural cream the perfect formula to leave your hands feeling fully moisturised.
Includes
Aloe Vera
Sesame Oil
Rose Hip Oil
Jojoba Oil
Avocado Oil
Wheat Germ Oil
Cocoa Butter
Borage Oil
Vitamin E
Shea Butter
Lavender Oil
Soy Protein
Mandarin Oil
Vanilla Extract
Free From
Sulphates, Petrochemicals, Artificial colour & fragrance, EDTA, Parabens
Benefits
Suitable for all skin types especially dry and sensitive.
Perfect for manicures and pedicures.
Vegan
To Use
Apply as often as required on and around nails, cuticles and hands.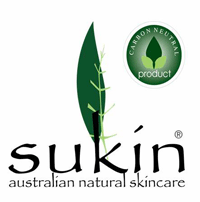 Bath & Body Care
Natural skin care.
Skincare that doesn't cost the earth
Formulated to restore the natural balance of moisture to the skin, Sukin's body care range offers a simple and effective routine for hydrating, exfoliating and repairing the skin on our hard-working bodies.
The Sukin body range includes ingredients such as cocoa and shea butters, as well as vitamin E and avocado oil.