Purifying Facial Masque
by Sukin
Kaolin Clay with Aloe Vera & Rose Hip Oil.
Suitable for all skin types.
Description
A natural face mask containing Kaolin clay to target deep cleaning, draw out impurities, tone and de-stress.
This gentle purifying treatment also includes soothing aloe vera and antioxidant rich rose hip oil to moisturise your skin whilst the Kaolin clay works to clean and refresh.
Due to its carefully selected ingredients this natural face mask will leave your skin glowing and radiant.
Includes
Aloe Vera
Bentonite
Kaolin
Jojoba
Rose Hip
Shea Butter
Tangerine
Vanilla
Lavender
Mandarin
Grapefruit
Free From
Petrochemicals
Parabens
Sulphates
Synthetic Fragrance
EDTA
Artificial Colours
Benefits
Suitable for all skin types.
Vegan
To Use
Apply to damp face and neck. Relax and allow to penetrate for 15 minutes. Rinse off with warm water and face cloth.
For an even deeper clean try using after a hot bath or shower. When your skin is exposed to hot steam it helps to really open up the pores allowing this natural face mask to work even harder and really cleanse the face by removing those hard to reach and deeply set impurities.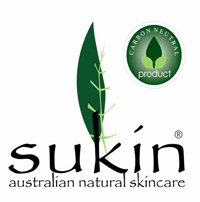 Facial Care
Natural skin care.
Skincare that doesn't cost the earth
Sukin offers a complete natural face care range to bring out the best in your skin's radiance. Formulated using the best natural ingredients such as aloe vera and rose hip oil, the Sukin facial care range assists in balancing the skin's oils, leaving it soft, nourished and hydrated.