Shea Neck Butter
by Just Soaps
Description
Neck Butter from Just Soaps can help to rectify premature aged skin by re hydrating dry and mature skin in the neck and bust area. They use a 100% natural combination of botanical oils and butters, and essential oils.
The neck and bust, also known as the décolleté, are areas that are much neglected. For most women these areas do not form part of their regular skin care routine and it is here that the signs of ageing often first appear and are most noticeable.
Soothing, nourishing and protecting, it is rich in Shea Butter, Jojoba oil, Sweet Almond oil, Carrot tissue oil, organic Rosehip oil (rich in vitamin F), and a blend of Bergamot, Juniper, Lavender and Patchouli Essential oils, plus Vitamins E & F. Neck Butter can help to re-hydrate, firm, detoxify and improve the appearance and elasticity of you neck and upper chest to reduce the visible effects of time.
Try this 100% natural daily neck treatment and you will be delighted with the visible results.
Includes
Shea Butter
Jojoba Oil
Carrot Oil
Rosehip Oil
Lavender Oil
Patchouli Oil
Free From
Artificial Fragrance.
Colour.
Preservatives.
Petrochemicals.
100% natural.
To Use
Place a small amount onto the palm of the hand to soften.
Once liquefied, gently massage into neck and upper chest with the palm of the hand using an upward stroking motion.

Neck butter can also be used sparingly on the face especially on the upper lip area.

Remember a little goes a long way.
Comments & Customer Reviews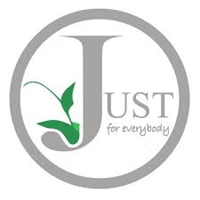 Just Soaps - Soap of the Earth.
Just Soaps & Body Care use only 100% natural ingredients.
None of the products or ingredients are tested on animals and they are free from additives which have been reported to be harmful to our bodies or the environment, such as Parabens, SLS, Propylene Glycol or petrochemicals to name just a few.
In fact they do not add anything except pure essential oils and use only natural colourants.
Where available they use local ingredients including, Spring Water, Beeswax, Goat's Milk, Honey, Oats, Lavender and Herbs