No.84 Hand Wash
by Rose & Co
Description
A gentle, delightful hand wash that will leave hands clean and fragranced with the signature scent of No. 84. The scent is a complex blend of rose, tea, violet, jasmine, iris, powdery cedar, amber and musk - it is a delight for rose and non-rose lovers everywhere.
No. 84 is a range named after Rose & Co's Apothecary, No. 84 Main Street, Haworth. All products are beautifully packaged in pink and are scented with a wonderful signature, modern-rose scent.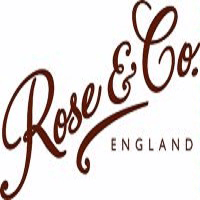 Hand & Nail Care
Proudly and beautifully British.
Beautiful scents and exquisite packaging.
As you enter the enchanting world of Rose & Co. you are immediately transported into another era, in which innocence, romance and decadence are never in short supply.
Rose & Co. is the beautiful creation of mother and daughter team, Patricia and Caroline Rose, who have lovingly restored a Victorian chemist shop in the Yorkshire village of Haworth into a charming apothecary.