Rice Powder & Rice Paper Duo - Translucent
by Palladio
Cooling ultra light face powder.
Oil-absorbing blotting tissues.
Description
Two products to leave you complexion smooth and even toned.
Rice Powder is the refined starch from rice, known as Oryza Sativa. The powder of rice has been used for centuries in the ancient art of Ayurveda, a holistic healing practice.
It is used as a poultice that soothes inflamed acne and skin ulcerations. It is considered an emollient rich skin treatment.
Duo Includes
Rice Face Powder - 17g compressed block + puff
This uniquely formulated loose powder is derived from an ancient Chinese formula, Hoi Tong and has been used for centuries on both face and body to control shine. It leaves skin feeling dry and cool.
Rice Paper Tissues - 40 tissues in a 'pull-out' box
The perfect addition to any make-up bag. Convenient and portable, they are coated on one side with very fine rice powder. They can be used to freshen the complexion, remove excess oil and give skin a fresh feeling and no shine look. The Matte side (without powder) is for blotting to absorb the excess oils and the Powdered side is for finishing. Packaged in a pull out tissue box with the convenience of being a perfect purse size - handy to keep in your bag or pocket.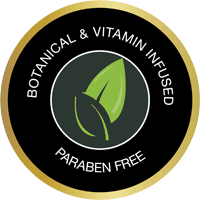 Palladio
Herbal and vitamin enriched cosmetics.
Full colour make-up range for complexion, eyes, lips and brows.
Palladio is the force behind your favourite makeup looks. Depth of shades, luxurious textures, innovative new products, and every trend you want to try – all made cruelty-free, without parabens and at an affordable price.
Saturated with antioxidant vitamins like A, C, D & E; and powerful botanicals like anti-inflammatory green tea, soothing aloe and energizing ginseng, all formulated to amp up your skin.
Charged with colour on the outside, surging with vitamins and botanicals on the inside, Palladio infuses your world with high-powered colour.