Revive Me - Beeswax Lip Balm
by Apicare
| | |
| --- | --- |
| Size: | 10g jar |
| Ref: | PC-MO20 |
| Price: | £ 6.40 Out of Stock |
Prevents cracked lips.
Soothes & protects in all weathers.
With active 16+ manuka honey.
Description
Protect and soothe lips with this natural lip balm.

It will help repair lips damaged from sun or wind leaving them soft and fresh and restored.
Made with natural New Zealand beeswax, active 16+ Manuka honey, propolis, natural plant oils and essential oils of tea tree and peppermint this lip balm really stays on.
Perfect for all skin types and especially good for dry skin.
Propolis - Beeswax
Propolis - another amazing ingredient from the hive. It is a resin found in beehives and creates a highly complex immune defence system which makes the bee hive the most sterile environment known in nature. Propolis consists of resinous compounds and balsams, beeswax, aromatic oils and bee pollen.
Beeswax - is an excellent emollient and forms a protective yet breathable network on the skins surface which helps to limit moisture loss. Beeswax locks in moisture, protects skin from damaging environmental factors and has anti-inflammatory, antibacterial, anti-allergenic and germicidal antioxidant properties.
Includes
Beeswax
Sweet Almond oil
Carnauba wax
Castor seed oil
Manuka Honey
Sesame seed oil
Tea Tree oil
Peppermint oil
Propolis
Vitamin A
Benefits
Pure New Zealand beeswax reduces moisture loss from the skin.
Healing botanical oils and waxes.
Revive Me contains no petrolatum ingredients - it really stays on which allows the ingredients to work where they are needed.
Propolis possesses anti-inflammatory & anti-microbial properties which aid with skin repair.
Free From
Mineral Oil. Artificial Colour. Artificial Fragrance. Parabens. Petrochemicals.
To Use
Apply daily and as often as required.
Comments & Customer Reviews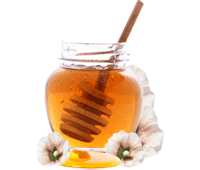 Manuka Honey with Royal Jelly
With UMF 16+ Active Manuka Honey
A range of problem solving, skin soothing products formulated with UMF 16+ Active Manuka Honey to nourish, soothe and hydrate.
The Apicare range is made with Active Manuka honey. While all honeys exhibit natural antibacterial properties, Active Manuka honey from New Zealand offers 30 to 100 times the antibacterial and antimicrobial properties of any other honey. Apicare Healing Honey Skin Care incorporates this incredible healing property into a natural blend of soothing herbal extracts and oils.
Manuka Honey is gathered in New Zealand from the Manuka bush, Leptospermum scoparium, which grows uncultivated throughout the country.