Breathable Nail Treatment & Colour - Power Packed
by Orly
Breathe new life into your nails.
All in one basecoat, color & topcoat
Description
Are your nails dry, damaged or needing a break from gels? Breathable Nail Lacquer is a colourful way to nourish and strengthen damaged nails.
This is no ordinary nail polish! It offers the strength-boosting benefits of a nail treatment and colour with Advanced Oxygen Technology.
Breathable Treatment + Colour contains Provitamin B5, Argan Oil and Vitamin C to nourish nails. The formula allows these key ingredients to soak into the nails, giving additional hydration and moisture.
99% of women* felt nails were stronger and healthier after one week of using and 99% of women* experienced measurably faster nail growth.
Benefits
Now available with the Genius Brush
Long lasting breathable formula
Advanced oxygen technology
No base or top coat needed cutting your manicure time in half.
Includes
Argan Oil
Rooibos Extract
Bladderwrack Extract
Panthenol
Glycerine
Free From
Free from DBP, formaldehyde, parabens and gluten.
It's vegan friendly and halal certified.
To Use
Apply 2 coats of Breathable Treatment & Color to bare, clean nails.
An all-in-one formula, Breathable Treatment + Colour contains the benefits of a treatment and nail polish without the need for a basecoat or topcoat.
Shades
NOURISHING NUDE - Nude Creme
REHAB - Peach Nude Creme
HAPPY & HEALTHY - Pastel Coral Creme
TLC - Bright Orchid Creme
BEAUTY ESSENTIAL - Red/Coral Creme
FAIRY GODMOTHER - Rose Gold Glitter
MANUKA ME CRAZY - Dusty Peach Crème
POWER PACKED - Powder Blue/Grey Creme
Comments & Customer Reviews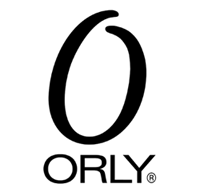 Orly Nail Lacquer
Hard-wearing.
For on trend colours and shades.
Over 35 years of expertise.
It's salon professional.
It's loved by celebs.
Formulated without DBP, Formaldehyde and Toulene.