Sweet Caress Organic Cotton Baby Wipes
by Organyc
Organic Cotton + Formulation.
Soft & Resistant.
Description
By using Organyc Organic Baby Wipes you can be completely confident that your baby will be cleansed, protected from irritation and moisturised with each use.
This is thanks to the soft and gentleness of the natural and organic ingredients, formulated especially for the babies delicate skin.
The Organic Baby Wipes are made from 100% organic cotton infused with organic Chamomile and organic Calendula. The wipes with its mild formulation can also be used on sensitive skin and the hands and face.
Organic baby wipes are the best companion your baby can have when you are out and about.
Benefits
For Sensitive Skin
Soft on your skin
Soothing
Approved by ICEA (Ethical & Environmental Certification Institute)
Includes
Chamomile
Calendula
Free From
Organyc Organic Baby Wipes are dermatologically tested, ethyl alcohol free, chlorine free, paraben and SLS free.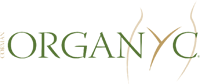 Organyc
Organic and natural cotton care.
Organic cotton is grown using methods and materials with the purpose of reducing the impact on the environment. And preserving the natural equilibrium between the many components of the ecosystem.
Organic agriculture endeavors to work in harmony with nature, producing healthy plants for healthy people. For example, organic farming uses bio-rational products and bio-control agents for pest management.
Organic certification is the public's assurance that products have been grown and handled according to strict, safe procedures.