100% Organic Cotton Pads
by Organyc
| | |
| --- | --- |
| Size: | 70 pads |
| Ref: | OG-703 |
| Price: | £ 2.89 Out of Stock |
Description
Organyc biodegradable Organic Cotton Wool Pads have only one ingredient, 100% organic cotton. The superior quality of the organic cotton is clear from the soft touch of the multi-purpose pads. Whether using for removing your make-up or for general use the handy organic cotton wool pads will feel soft against your skin.The specifically embossed side permits an especially gentle and deep cleansing.
The quality of this product is further highlighted by the ethical farming involved in the cultivation of the Organyc organic cotton pads as well as supporting the environment.
Benefits
Organyc products are completely biodegradable
Certified by eco-cert
Compostable

Includes
100% Organic Cotton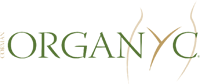 Organyc
Organic and natural cotton care.
Organic cotton is grown using methods and materials with the purpose of reducing the impact on the environment. And preserving the natural equilibrium between the many components of the ecosystem.
Organic agriculture endeavors to work in harmony with nature, producing healthy plants for healthy people. For example, organic farming uses bio-rational products and bio-control agents for pest management.
Organic certification is the public's assurance that products have been grown and handled according to strict, safe procedures.