Organic Cotton Wool Buds
by Organyc
| | |
| --- | --- |
| Size: | 200 buds |
| Ref: | OG-702 |
| Price: | £ 3.29 Out of Stock |
Dermatology Tested.
Certified by Eco Cert.
Description
Soft to the touch to care for you and your family's needs in a natural and organic way. With the only ingredient being 100% organic cotton these cotton buds ensure optimum quality that you can use every day.
Benefits
Fully certified by Ecocert. This ensures the production of the organic cotton buds works in harmony with the environment to support biodiversity. Furthermore the organic cotton is grown without artificial pesticides and supports ethical farming and in turn local farming communities.
Manufactured with a recyclable cardboard stem and packaged in recycled, biodegradable materials.
Biodegradable and vegan certified.
Includes
100% Organic Cotton
To Use
Please do not insert these organic cotton wool buds into the ear canal.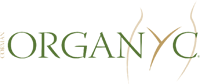 Organyc
Organic and natural cotton care.
Organic cotton is grown using methods and materials with the purpose of reducing the impact on the environment. And preserving the natural equilibrium between the many components of the ecosystem.
Organic agriculture endeavors to work in harmony with nature, producing healthy plants for healthy people. For example, organic farming uses bio-rational products and bio-control agents for pest management.
Organic certification is the public's assurance that products have been grown and handled according to strict, safe procedures.