Lavender Fragranced Sachet
by Naturally European
Description
Naturally European Lavender Fragranced Envelope Sachets has been developed using a specially pending patented formulation using fragranced cork that ensures a long lasting fragrance.
To Use
Hang your sachet in a cupboard or on a hook, or simply place in a drawer and the scent will softly permeate.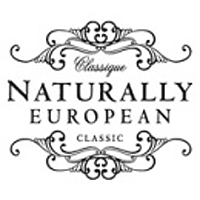 Naturally European
Close your eyes and bring home the beautiful aroma of Europe.
Naturally European takes inspiration from the luscious landscapes that Europe has to offer and presents a beautiful range of luxury bath and body products.
Formulated with essential oils to care for you. As well as every day essentials, you'll find luxurious treats in the classic Naturally European fragrances.
With products that are free from parabens and SLS, this collection of toiletries offers nourishment and protection to all skin types, including sensitive skin. Each product is available in a selection of scents including Lavender, Rose Petal, Ginger & Lime, Neroli & Tangerine, Verbena and Sage.