Mimosa Hydrating Day & Night Duo
by Martha Hill
Day & night time moisturising.
Perfect for dry, maturing skin.
Description
Mimosa Hydrating Day Cream - A deliciously fragrant daily moisturiser that has a light, silky texture and is enriched with a potent blend of botanicals to help fight the visible signs of ageing.
Mimosa Hydrating Night Cream - A luxurious, rich nourishing cream, with a melt-in texture, formulated to address the skin-ageing concerns of women.
Includes
Hydrafleur acti scent
Free From
Artificial colour, Primary petro-chemicals, Parabens preservative.
Cruelty free. Made in the UK.
Comments & Customer Reviews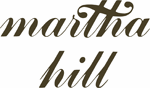 Mimosa Hydrating Skin Care Range
An essential three step skin care routine.
Perfect for dry, maturing skin.
Martha Hill's Mimosa Hydrating Skin Care Range is specially designed to restore and maintain your skin's moisture balance. This protective and beneficial range incorporates a unique blend of natural, active ingredients with an amazing new fragrance concept. Created by one of Europe's top perfumiers, this naturally blended fragrance of Jasmine and Water Lily works with the proven benefits of essential oils, helping to prevent moisture loss and maintaining natural hydration. Its subtle scent will also calm and soothe, reducing stress and evoking a general feeling of well being.
Suitable for complexions that are: dry; de-hydrated; maturing.
Free from Mineral Oil, Parabens and Artificial Colour. UK made and cruelty free.