Honey Skin Care Set
by Martha Hill
For dry, sensitive, problem skin.
Skin prone to adult acne and roseacea.
Description
The skin care sets include everything you need for a balanced daily skin care regime and include our 3 Honey Skin Care products plus skin calming Rosewater Skin Tonic at a discounted price:

Honey Cleansing Lotion : creamy and skin smoothing.
Rosewater Skin Tonic : refreshing, soothing and calming.
Honey Hydro Moisturiser : light, calming and soothing.
Honey Treatment Cream : rich and soothing.
Free From
Artificial Fragrance
Colour
To Use
1. Cleanse morning and night. Remove with either warm water or skin tonic.
2. Every morning gently wipe over with skin tonic.
3. Apply the day cream to face, neck and upper bust area.
4. At night cleanse and then apply the rich Treatment Cream.
Sizes
Large Set:
1 x 250ml bottle Cleanser
1 x 250ml bottle Rosewater
1 x 100ml jar Honey Hydro
1 x100ml jar Honey Treatment
Standard Set:
1 x 150ml bottle Cleanser
1 x 150ml bottle Rosewater
1 x 50ml jar Honey Hydro
1 x 50ml jar Honey Treatment
Comments & Customer Reviews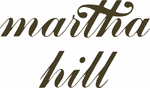 Honey Skin Care Range
Recommended for dry or problem skin.
Fragrance free.
Suitable for easily irritated or acne prone complexions.
Martha Hill's Honey Skin Care Range includes pure English Honey, a natural humectant and rich in vitamins and minerals, and is enriched with Apricot Oil and Green Tea Extract to moisturise, soothe and soften.
Suitable for complexions that are: problem; prone to adult acne; extra sensitive; dry.
Free from Artificial Fragrance, Colour and Chemical Sunscreens.