Original Skin Care Set
by Martha Hill
For combination and normal to dry skin.
Made in the UK.
Description
The skin care sets include everything you need for a balanced daily skin care regime and include all 4 Herbal Skin Care products at a discounted price:¬No.1 Cleansing Milk : creamy and skin smoothing.¬No.2 Toning Gel : refreshing, soothing and skin refining.¬No.3 Day Cream : light, calming and soothing.¬No.4 Night Cream : rich and soothing.
Free From
Artificial Fragrance.¬Colour.
To Use
1. Cleanse morning and night. Remove with either warm water or skin tonic. ¬ 2. Every morning apply Toning Gel and leave to be absorbed.¬ 3. Apply the day cream to face, neck and upper bust area. ¬ 4. At night cleanse and then apply the rich night cream.
Comments & Customer Reviews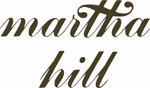 Original Herbal Skin Care Range.
Martha's original four products are unique in their formulation. They are formulated to work together to provide a daily balanced skin care programme. Originating from the late 1960's they are just as popular today.
Suitable for complexions that are:¬ * Normal to Dry.¬* Combination Skin.