Gardener's Gift Pack
by Martha Hill
Extra Rich Gardeners Rescue Cream
Extra Rich Foot Treatment Cream
Rose Geranium Bath Soak
Rose Geranium Body Wash
Description
Gardening can be incredibly rewarding but does take its toll on your body. This realxing Gift Pack has everything you need to relax those tired muscles, and soothe and soften hard, dry skin on hands and feet.
Pack Includes
Extra Rich Gardeners Rescue Cream - 100ml tube
A rich, nourishing cream with wheatgerm, sweet almond oil and beeswax to help prevent sore, chapped skin, smooth rough dry patches, protect and moisturise.
Extra Rich Foot Treatment Cream - 100ml tube
An extra rich, nourishing cream with beeswax, tea tree oil, honey and sesame oil to penetrate and soften had, cracked skin. Soothes and smooths sore, rough patches on heels and on the balls of your feet.
Rose Geranium Bath Soak - 200ml tube
An uplifting, revitalising blend of essential oils, combined in a moisturising base and enriched with seaweed extract.
Rose Geranium Body Wash - 200ml tube
A creamy body wash fragranced with oils chosen for their uplifting, revitalising properties, and enriched with soothing aloe vera and seaweed extract. Gently cleanses, leaving skin smooth, supple and moisturised.
Free From
Parabens, Mineral Oil, SLS / SLES, Artificial Fragrance and Colour.
Comments & Customer Reviews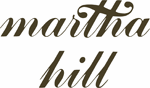 Martha Hill
Serious herbal skin care for over 40 years.
With the original range formulated in the late 1960's Martha Hill was well ahead of her time in producing a range of skincare products based on the purest natural ingredients.
All Martha Hill products are formulated to react to your skin's daily needs. They are finely balanced to ensure that your skin receives the care it deserves. Based on a carefully researched combination of the finest natural oils and extracts they are designed to cleanse, tone, moisturise and nourish: the four essential steps to a healthy, glowing complexion.