Evening Primrose Skin Care Set
by Martha Hill
Perfectly balanced skin care.
For dry or dehydrated, maturing, prone to eczema.
Our most popular range for over 15 years!
Description
The skin care sets include everything you need for a balanced daily skin care regime and at a discounted price:
Evening Primrose Cleansing Lotion - creamy and skin smoothing.
Evening Primrose Toning Gel - cool, firming and refining.
Evening Primrose Moisturiser - light, moisturising and calming.
Evening Primrose Nourishing Cream - extra rich and soothing.
Includes
Oil of Evening Primrose
Avocado oil
Cucumber extract
Rose Geranium oil
Sesame oil
Carrot oil
Free From
Artificial colour and fragrance.
Cruelty free. Made in the UK.
To Use
1. Cleanse morning and night.Apply to face and neck and either rinse off with warm water or tissue off.
2. Apply a thin layer of gel after cleansing to face and neck. Gently massage into the skin and leave to be absorbed and then apply your moisturiser.
3. Apply the day cream to face, neck and upper bust area. Re-apply during the day if skin feels dry or taut.
4. At night cleanse and then apply the rich Nourishing Cream. Using fingertips dot cream over face and neck and then massage gently until fully absorbed.
Comments & Customer Reviews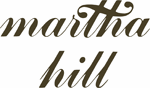 Evening Primrose Skin Care Range
Recommended for dry or maturing skin.
Cleanse - tone - moisturise - nourish.
Martha's best selling range for over 20 years.
Martha Hill's Evening Primrose Skin Care Range is the perfect choice for dry or maturing complexions. The four products provide everything you need for daily skin care.
You will soon notice your skin becomes firmer, resulting in a smooth, supple skin. The texture of your complexion will be refined, reducing the risk of premature lines. Regular use may also help to reduce sensitivity and soothe minor skin irritations.
Suitable for complexions that are: dry; maturing; prone to eczema.