Rejuvenating Leg Balm
by Martha Hill
For feather light legs.
With peppermint, sage, cypress leaf and horsetail extract .
With a unique Essential Oil Blend.
Description
An ultra light lotion formulated to instantly cool and soothe tired, swollen heavy legs and ankles. The light gel is rapidly absorbed leaving no oily residue.
The formulation includes a unique tonic combining an essential oil blend, clinically trialed and proven to help reduce leg pain, heaviness and may help reduce varicose veins and improve circulation.
The blend also includes horsetail extract to help reduce inflammation, ginger mint to cool, plus witch hazel and sage extract.
Benefits
Refreshing, cooling sensation;
Relaxing and soothing effect;
Immediate relief of pain.
Includes
V-Tonic - Consisting of five 100% pure and natural essential oils; Lemon, Lavandin, Cypress, Cistus Ladaniferus and Mentha Arvensis all demonstrating significant benefits in the relief of symptoms associated with tired, heavy or painful legs.
ECOCERT certified to COSMOS standard for organic and natural cosmetics.
Lemon: helps circulation
Lavandin: analgesic, anti-inflammatory and refreshing
Cypress: decongestant helps reduce swelling
Cistus Ladaniferus: toning properties
Mentha Arvensis: refreshing fresh feel
Free From
Petrochemicals, parabens, colourants, fragrances.
To Use
Gently massage upwards into legs, ankles and feet daily.
Reapply whenever legs feel hot, aching or 'heavy'.
Clinical Trial Of V-tonic
The formula has undergone an in-depth testing programme to reveal both immediate and long term effects of the complex on heavy and painful legs. The study was conducted under dermatological supervision on a panel of 30 women aged between 18 & 65 who presented with heavy legs or oedema of the lower limbs.
The testsreveal a clearly favourable result. After 1st application the tonic produces an intense feeling of coolness and relaxation and relieves pain. After 4 weeks of application there is a significant improvement in the symptoms associated with heavy legs.
(This information is presented in good faith but no warranty is given.)
Comments & Customer Reviews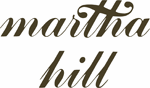 Martha Hill
Serious herbal skin care for over 40 years.
With the original range formulated in the late 1960's Martha Hill was well ahead of her time in producing a range of skincare products based on the purest natural ingredients.
All Martha Hill products are formulated to react to your skin's daily needs. They are finely balanced to ensure that your skin receives the care it deserves. Based on a carefully researched combination of the finest natural oils and extracts they are designed to cleanse, tone, moisturise and nourish: the four essential steps to a healthy, glowing complexion.