Extra Rich Gardener's Rescue Cream
by Martha Hill
Nourishing protection.
For hands and face.
Description
A rich, nourishing cream to help prevent sore, chapped skin, smooth rough dry patches, protect and moisturise.
Not just for hands.
Use this extra nourishing cream on both face and hands to prevent wind burn and damage from the elements.
Includes
Castor Oil
Witch Hazel
Beeswax
Sweet Almond Oil
Wheatgerm Oil
UVA/UVB Sunscreen
Free From
Artificial Fragrance. Colour. Mineral Oil. Parabens Preservative.
To Use
Use as required on both hands & face.
To soothe very dry, chapped hands, apply liberally at night and then wear cotton sleep gloves for the ultimate nourishing treat.
Additional Information
Martha Hill have revised their original Gardener's Cream formula to create an easier to absorb but equally beneficial and nourishing cream.
Not just for keen gardeners, anyone who enjoys an outdoor life, sports enthusiasts or keen walkers will benefit from this extra special rescue cream.
The beeswax base is rich in skin soothing oils and herbal extracts including castor oil and sweet almond oil to penetrate and soften, wheatgerm oil to help maintain supple skin and soothing witch hazel to calm chapped and irritated skin. Regular use will help prevent sore, chapped skin, smooth rough dry patches and protect.
Comments & Customer Reviews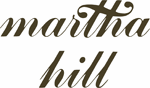 Hands & Nails
Original herbal skin care.
With pure essential oils & plant extracts.