Extra Rich Foot Treatment Cream
by Martha Hill
With tea tree oil.
Softens & nourishes.
Description
An extra rich, nourishing cream to penetrate and soften had, cracked skin.
Soothes and smooths sore, rough patches on heels and on the balls of your feet.
Overworked, tired feet will appreciate a nightly treatment.
Includes
Witch Hazel Extract
Beeswax
Sesame Oil
Tea Tree Oil
Honey Extract
Free From
Artificial Colour & Fragrance. Mineral oil. Parabens Preservative.
Benefits
Cruelty free. Made in the UK.
To Use
Apply at night to feet and ankles, put your feet up and allow the rich cream time to be absorbed.
For badly cracked, hard skin apply liberally and then put on cotton sleep socks.
To keep feet in perfect condition, try a weekly pedicure.
First soak feet in a warm foot bath and then smooth any hard rough skin with a foot file.
Dry thoroughly and then apply the Foot Treatment Cream.
Comments & Customer Reviews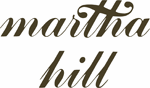 Martha Hill
Serious herbal skin care for over 40 years.
With the original range formulated in the late 1960's Martha Hill was well ahead of her time in producing a range of skincare products based on the purest natural ingredients.
All Martha Hill products are formulated to react to your skin's daily needs. They are finely balanced to ensure that your skin receives the care it deserves. Based on a carefully researched combination of the finest natural oils and extracts they are designed to cleanse, tone, moisturise and nourish: the four essential steps to a healthy, glowing complexion.