Gentle Balancing Shampoo
by Martha Hill
Size:

200ml bottle

Ref:

MH-152

Price:

£ 6.00 Add to Basket

Buy 1 get 1 Free *
* Buy Martha Hill Gentle Balancing Shampoo & get another one free. The free product will automatically be added to your shopping basket. Limited to one per order.
With Lavender and Nettle.
For normal hair - suitable for frequent use.
Made in the UK.
Description
This gentle shampoo will effectively remove all traces of every day pollutants.
Combining our unique blend of thirteen herbal extracts with healing Lavender Oil, Nettle Extract and Seaweed Complex to condition and moisturise both hair and scalp.
Leaves your hair looking and feeling healthy, shiny, manageable and full of body.
Includes
Lavender Oil.
Herbal Complex.
Nettle Extract.
Soya Protein.
Free From
Artificial Colour.
Perfume.
SLS.
To Use
Apply to wet hair, work to lather, rinse thoroughly.
Suitable for every day use.
Comments & Customer Reviews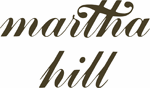 Hair Care
Original herbal hair care.
With pure essential oils & plant extracts.