Intensive Nail & Cuticle Treatment
by Martha Hill
A super rich nourishing cream.
With tea tree, lavender & rosemary essential oils.
Description
A rich cocktail of nourishing and moisturising oils and extracts combined to create the ultimate in nail treatments.
The rich blend includes Flax Seed Oil to nourish dry brittle nails stopping them from cracking or splitting. Beeswax, Shea Butter, Sweet Almond Oil and Lanolin work together to moisturise and protect helping to maintain smooth supple cuticles and promote healthy nail growth. Pure essential oils of Lavender and Tea Tree maintain nail health, soothe sore damaged cuticles and may help prevent fungal infections.
Includes
Shea Butter
Flax seed oil
Sweet Almond oil
Panthenol
Beeswax
Castor seed oil
Soy protein
Lavender oil
Tea Tree leaf oil
Rosemary leaf oil
Aloe Vera leaf powder
Lanolin
Free From
Artificial colour
Fragrance
Mineral oil
Parabens preservative.
To Use
Massage the rich cream into nails and cuticles every morning. Re-apply at night and gently buff the nails to help stimulate circulation.
About Flax Seed Oil
A rich source of healing compounds, flaxseed has been cultivated for more than 7000 years. First cultivated in Europe, the plant's brown seeds were regularly used to prepare balms for inflamed skin.
It works to nourish dry brittle nails stopping them from cracking or splitting. High in Omega 3 it will protect and strengthen and also is anti-inflammatory.
About Lavender Oil
This hardy plant is native to the Mediterranean, and has been used continuously for thousands of years in perfumery, cosmetics and medicine. This powerful oil is a strong antibacterial, anti-fungal and antiseptic agent and is particularly useful for soothing a variety of skin irritations and disorders.
Comments & Customer Reviews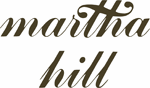 Hands & Nails
Original herbal skin care.
With pure essential oils & plant extracts.