Nourishing Nail Oil
by Martha Hill
With Olive Oil and Linseed Oil.
Stops dry, flaking and brittle nails and smoothes cuticles.
Description
A totally pure, nourishing blend to fortify weak, damaged nails, making them extra resistant to bending, breaking and splitting.
The vitamin rich oils help to strengthen nail growth.
Sweet almond and olive oils moisturise and promote healthy nail growth and prevent dry, torn cuticles.
Linseed oil helps to strengthen and harden nails to prevent splitting and flaking.
Includes
Sweet Almond Oil.
Olive Oil.
Shea Butter.
Linseed Oil.
Patchouli.
Vitamin E
Wheatgerm Oil.
Benefits
100% natural.
Made in the UK.
Vegan.
To Use
Apply a few drops of oil to a cotton pad and then gently massage into nails and nail bed.
Apply daily and massage in to help increase circulation to the nail bed and stimulate new nail.
Our Nail Pampering Pads can be purchased separately:
http://beautynaturals.com/product.aspx?ref=UB-NP
Top Tip
Keep handy by washbasins and sinks and wipe over nails whenever your hands have been in water or detergent or if you have been wearing rubber gloves.
Comments & Customer Reviews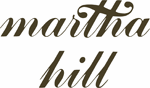 Martha Hill
Serious herbal skin care for over 40 years.
With the original range formulated in the late 1960's Martha Hill was well ahead of her time in producing a range of skincare products based on the purest natural ingredients.
All Martha Hill products are formulated to react to your skin's daily needs. They are finely balanced to ensure that your skin receives the care it deserves. Based on a carefully researched combination of the finest natural oils and extracts they are designed to cleanse, tone, moisturise and nourish: the four essential steps to a healthy, glowing complexion.