Everyday Conditioning Hand Cream
by Martha Hill
Camomile & calendula.
Soothes & conditions.
Description
A waxy, textured cream to help keep hands smooth and supple and protect against the damaging effects of daily wear and tear.
With Camomile and Calendula to soothe any minor irritations.
Absorbs rapidly without leaving a sticky residue, making it ideal for frequent use.
Includes
Beeswax¬Camomile oil¬Calendula oil
Free From
Artificial colour & fragrance. Mineral oil. Parabens preservative.
To Use
Keep a tube handy by the sink, washbasins or on your desk to re-apply whenever you wash your hands or if skin feels dry.
What We Say
Your hands are one of the first areas to show signs of ageing and are also subjected to daily wear and tear. This rapidly absorbed, wax based cream is perfect for use throughout the day and will not leave your hands feeling oily or sticky.
About Camomile
Chamomile has been used for generations and is one of the most widely used botanicals. Recognised for its antiseptic and healing qualities it is also carminative, emollient, and anti-inflammatory. The oil contains 'azulene' which helps to reduce puffiness and lifts impurities. Chamomile oil also has great wound healing properties and is extensively used to treat skin problems such as rashes, acne, eczema, psoriasis, hypersensitive skin and allergic conditions. Other compounds found in camomile oil help to strengthen the skin and reduce redness.
About Calendula
Calendula has a long history of use as a wound-healing and skin-soothing botanical. This lovely marigold like flower also has anti-inflammatory and weak antimicrobial activity. It is most often used topically for lacerations, abrasions, and skin infections.
Comments & Customer Reviews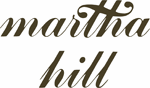 Hands & Nails
Original herbal skin care.
With pure essential oils & plant extracts.