Calming Rose Hand & Body Cream
by Martha Hill
Size:

100ml Pump Bottle

Ref:

MH-103

Price:

£9.95 £ 5.95 Out of Stock

Due:

September

Special Offer - save 40%
With Shea Butter, Cocoa Butter, Sunflower & Olive Oils
For all skin types.
Description
Natures answer for a soothing and skin loving blend in an easily absorbed, light cream.
Enriched with nourishing shea and cocoa butters, plus moisturising and anti-aging sunflower, olive and gold of pleasure oils helping to protect, nourish and soothe dry, irritated skin on both body and hands leaving it smooth and soft.
Rose essential oil will help hydrate dry skin, reduce signs of aging,and help with conditions such as eczema and rosacea. The fragrance also helps soothe, calm and reduces anxiety.
Gold of Pleasure oil is natures richest source of Omega 3 and Omega 6 oils and this is combined with Borage and Blackcurrant oils both of which are rich in gamma-linolenic acid, to soothe dryness and improve elasticity.
Benefits
Suitable for all skin types.
Organic ingredients.
Light and easily absorbed.
Made in the UK
Includes
Aloe Vera, Rosa Damascena Oill, Shea Butter, Cocoa Butter, Glycerin, Olive Fruit Oil, Gold of Pleasure Seed Oil, Sunflower Oil, Borage Oil, Blackcurrant Oil,
Free From
Parabens, petrochemicals, colourants, perfume,
To Use
Apply as often as required.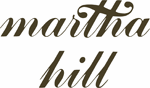 Martha Hill
Serious herbal skin care for over 40 years.
With the original range formulated in the late 1960's Martha Hill was well ahead of her time in producing a range of skincare products based on the purest natural ingredients.
All Martha Hill products are formulated to react to your skin's daily needs. They are finely balanced to ensure that your skin receives the care it deserves. Based on a carefully researched combination of the finest natural oils and extracts they are designed to cleanse, tone, moisturise and nourish: the four essential steps to a healthy, glowing complexion.