Magnesium Body Scrub
by Life-flo
From the Ancient Zechstein Seabed.
Exfoliates, detoxifies & moisturises.
Description
Exfoliate, detoxify and moisturize your skin.
Magnesium Body Scrub has a high concentration of pure magnesium chloride mined deep under the earth's surface from the Zechstein Seabed in the Netherlands.
Easy to apply, exfoliates, detoxifies, and moisturizes the skin leaving it feeling relaxed with a fresh, healthy glow.
Benefits
Made with Pure Magnesium Chloride Brine from the Ancient Zechstein Seabed
Added Sea Salt to exfoliate and detoxify
Easy-to-use gel that can be applied in the shower or bath
Moisturises your skin leaving it feeling relaxed, healthy, and glowing
Includes
Magnesium Brine
Sea Salt
Free From
Parabens, petrochemicals, colourants, fragrance.
To Use
Apply liberally in the shower or bath, dipping into jar and rubbing across the body in a gentle circular motion to exfoliate. Avoid face and delicate areas. Rinse thoroughly.
Cautions
For external use only.
Avoid contact with eyes.
Keep out of reach of children.
If irritation, redness, or discomfort occurs discontinue use and consult a licensed health-care practitioner.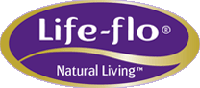 Magnesium Range
Highly concentrated.
Magnesium sourced from the Ancient Zechstein Seabed.
Magnesium was first discovered outside the Greek city of Magnesia. In ancient times, it was used as a natural cure in the form of Epsom salts and as a laxative.
Applying magnesium to the skin is a fantastic way to complement your dietary intake of this essential mineral.