Retinol A 1%
by Life-flo
Delivers a high concentration of retinol to help diminish the appearance of fine lines wrinkles and skin irregularities
Leaves skin moisturized, toned and refined
Description
Retinol A 1% cream delivers a high concentration of retinol to moisturize the skin and to diminish the appearance of fine lines wrinkles and skin irregularities. Formulated with Green Tea, Vitamin E and Vitamin C to focus on intensive moisturizing and softening of the skin. Discover natural anti-aging with Retinol A 1% cream.
To Use
Apply a pea-sized amount of cream to cleansed, dry skin. If skin is sensitive, limit use to twice a week, and increase frequency gradually to every other night, and finally to each night if tolerated. Keep away from the corners of the nose, mouth, and eyes. A tingling sensation when applied is expected.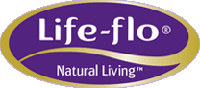 Life-flo
Founded in 1995, Life-flo provides you with the most advance natural products available.
They incorporate time-tested formulas with the latest discoveries and scientific advances to provide natural, scientifically formulated products.