Magnesium Oil Night Spray
by Life-flo
Description
Magnesium Oil from the Zechstein Sea in the Netherlands provides highly concentrated pure magnesium chloride that is non-greasy and is easily absorbed.
The magnesium has been enhanced with relaxing lavender oil to help calm and soothe for a restful night.
Additional Arnica help to soothe aching muscles.
Includes
Magnesium Oil
Arnica Extract
Lavender Oil
Free From
Petrochemicals, parabens, fragrance, colourants
To Use
Apply 4-6 sprays onto skin every evening and gently massage the area. Apply at least half an hour before retiring. Can be re-applied if desired. A slight white residue may form on the skin where you have applied the spray. It is just the salt that has stayed behind on the skin and can be wiped or washed off.
Cautions
For external use only.
Avoid contact with eyes.
Keep out of reach of children.
If irritation, redness or discomfort occurs, discontinue use and consult a licensed health care practitioner.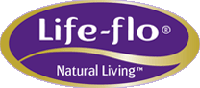 Magnesium Range
Highly concentrated.
Magnesium sourced from the Ancient Zechstein Seabed.
Magnesium was first discovered outside the Greek city of Magnesia. In ancient times, it was used as a natural cure in the form of Epsom salts and as a laxative.
Applying magnesium to the skin is a fantastic way to complement your dietary intake of this essential mineral.