Cold Season Herbal Bath
by Kneipp
Size:

20ml bottle

Ref:

KP-19

Price:

£2.00 £ 1.00 Out of Stock

Due:

Sold out

Special Offer - save 50%
Description
Kneipp Eucalyptus Herbal Bath is a highly concentrated bath treatment with aroma-intensive, essential eucalyptus oil. It stimulates and helps relieve sinuses especially during cold and flu season. Use Eucalyptus when you feel a cold or flu coming. It is also a great aid during allergy season and can be cooling in summer.
To Use
For a full bath, add at least half the bottle to running bath water (97-100F / 36-38C) and soak for 15-20 minutes. Rinse cap after use. For 8-10 full baths.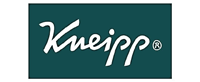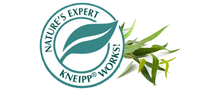 Eucalyptus Range
Sinus Relief.
Kneipp works, naturally.
"Nature has provided us generously with everything we need to remain in good health" (Sebastian Kneipp, 1821-1897)
Established in Bavaria in 1891, Kneipp has been manufacturing contemporary products for health and well-being- proven quality for generations.
Sebastian Kneipp revolutionized naturopathy in the 19th century and created a visionary concept of life. He closely linked together the elements water, plants, exercise, nutrition and balance.