Refreshing Body Wash - Mint & Eucalyptus
by Kneipp
Description
Contains valuable natural mint and eucalyptus oils which develop their effects in the shower and provide a unique aromatic experience. It is refreshing in the summer and beneficial during the cold season.
The Eucalyptus in this body wash help to open the airways and relieve congestion and stuffy noses.
This soap-free and pHbalanced formula cleanses gently, leaving skin soft and supple. The plant-derived conditioning eucalyptus formula improves the feel of the skin during and after showering and leaves you smelling wonderful..
The gentle wash leaves your skin soft and supple, moisturised and lightly scented.
Includes
Eucalyptus Oil
Peppermint Oil
Menthol
Orange Oil
Rosemary Oil
Copaiba Oil
Juniper Oil
Free From
Parabens.
Colour.
Benefits
pH Balanced.
Alkaline Free.
Dermatologist Tested.
To Use
Pour a little into the palm of the hand or onto a sponge and massage into wet skin.
Leave on the skin for a short period of time to experience the maximum benefits of the essential oils before rinsing off.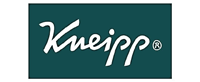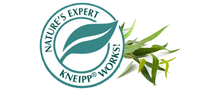 Eucalyptus Range
Sinus Relief.
Kneipp works, naturally.
"Nature has provided us generously with everything we need to remain in good health" (Sebastian Kneipp, 1821-1897)
Established in Bavaria in 1891, Kneipp has been manufacturing contemporary products for health and well-being- proven quality for generations.
Sebastian Kneipp revolutionized naturopathy in the 19th century and created a visionary concept of life. He closely linked together the elements water, plants, exercise, nutrition and balance.