Cold Season Herbal Bath - Eucalyptus
by Kneipp
Warms the body, beneficial during the cold season.
Description
Don't let the sniffles slow you down.
Breathe easy with Kneipp Eucalyptus Bath Oil. The high concentration of pure Eucalyptus essential oil present in this herbal bath solution makes it the ideal choice during cold season. Known for its soothing properties, the crisp, botanical scent of eucalyptus essential oil helps to clear the mind and promote relaxation, especially during cold season.
The green color evokes the harmony of nature to soothe body and mind. Take a deep breath and enjoy a moment of well-being.
Benefits
REFRESHING – The invigorating aroma of Eucalyptus essential oil comes to life when combined with warm bath water. The potent fragrance can help refresh your body, and clear your mind.
SOOTHING – Let the soothing aroma of this highly concentrated herbal bath oil invite you to breathe deeply and enjoy your relaxing moment.
PROMOTES RELAXATION – The unique blend of essential oils combined with the beneficial effects of warm water can help calm the mind and relax the body after a long, strenuous day.
Includes
Eucalyptus Oil
Free From
SLS.
SLES.
Parabens.
Mineral Oil.
Artificial Fragrance.
To Use
For a full bath, fill cap once to the mark. Add the bath oil to running bath water (97-100ᄚF / 36-38ᄚC) and soak for 15-20 minutes.
Rinse cap after use. For 8-10 full baths.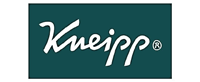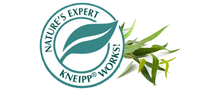 Eucalyptus Range
Sinus Relief.
Kneipp works, naturally.
"Nature has provided us generously with everything we need to remain in good health" (Sebastian Kneipp, 1821-1897)
Established in Bavaria in 1891, Kneipp has been manufacturing contemporary products for health and well-being- proven quality for generations.
Sebastian Kneipp revolutionized naturopathy in the 19th century and created a visionary concept of life. He closely linked together the elements water, plants, exercise, nutrition and balance.