Balancing Bath Crystals - Lavender
by Kneipp
| | |
| --- | --- |
| Size: | 500g jar |
| Ref: | KP-015 |
| Price: | Sold Out |
Sorry, this product is no longer available.
Beneficial for fatigue.
With pure, natural thermal spring salt.
Description
Sit back and relax! The blend of pure essential oils found in Kneipp Relaxing Mineral Bath Salt can help you decompress and unwind after a stressful day.
The unique crystalline structure of the thermal spring salt naturally absorbs more Lavender essential oil for a highly concentrated, effective bath. When added to warm water, the familiar floral aroma fills the air, mentally transporting you to serene lavender field in Southern France for a moment of tranquility.
Take time to quiet the world around you and prepare for some much-needed beauty rest.
Includes
Lavender
Camphor
Free From
Preservatives
Mineral Oils
Silicone
SLS/SLES
Benefits
BALANCING – A blend of Lavender and Camphor essential oils help lift the spirits and keep you balanced after a long, stress-filled day.
EASES RESTLESSNESS – A warm bath with Relaxing Mineral Bath Salt is the perfect addition to your bedtime ritual. Deeply relaxing Lavender is renowned for its ability to help encourage restful sleep.
DETOX – Contains pure, uncontaminated thermal spring salt rich with trace elements and minerals to gently cleanse the skin and help support your body's natural detoxification process.
To Use
For a full bath, fill the cap 3/4 full with bath crystals, add them to warm bath water (approx. 97-100ᄚF / 36-38ᄚC) and dissolve them completely.
Soak for 15-20 minutes.
For 8-10 full baths.
About Thermal Salt
Kneipp Mineral Bath Salts contain salt crystals that are generated from salt water that is pumped up 460 meters from an underground sea in Germany. The water is boiled off using Europe's last existing traditional pan method and the remaining salt is then infused with Essential oils. This process allows the Kneipp Mineral Bath Salts to be created without chemical additives, remain free of modern pollution and naturally rich in minerals.
Awards
2013 Harper's Bazaar Beauty Hot 100 Award Winner.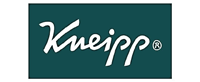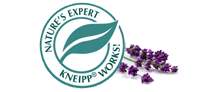 Balancing Lavender Range
Balancing, helps combat fatigue.
Kneipp works, naturally.
"Nature has provided us generously with everything we need to remain in good health" (Sebastian Kneipp, 1821-1897)
Established in Bavaria in 1891, Kneipp has been manufacturing contemporary products for health and well-being- proven quality for generations.
Sebastian Kneipp revolutionized naturopathy in the 19th century and created a visionary concept of life. He closely linked together the elements water, plants, exercise, nutrition and balance.