Konjac Facial Sponge - Anti-Pollution
by The Konjac Sponge Company
| | |
| --- | --- |
| Size: | 1 x sponge |
| Ref: | KJ-EL21 |
| Price: | Sold Out |
Sorry, this product is no longer available.
With Energising Tourmaline.
Cleanse. Exfoliate. Revitalise. Refresh.
Description
Energising and Mineral rich tourmaline gemstone powder has been combined, with organic Konjac fibre, to create the latest addition to the award-winning Konjac Sponge range.
Tourmaline is naturally anion; meaning it helps protect against pollutants. Additionally, Tourmaline can help stimulate cell renewal. This together with the massaging effect of the sponge assists stimulation of the blood flow and recharges the skin.
Konjac and Tourmaline is the perfect marriage for excellent deep cleansing and purification of the skin.
We think you are going to love its soft texture and energising effect. The science behind ions and anions is complex. But we believe that using the sponge will demonstrate the benefits in the best possible way!
Benefits
Suitable for all skin types.
Cleanses & exfoliates the delicate eye area
100% natural plant fibre
Use with or without cleanser
Free From
100% free from impurities & pollutants
Earth-friendly
100% colouring-free
100% additive-free
100% biodegradable
Supplied in plastic free packaging - a cardboard box with a cellulose biodegradable and compostable or recyclable plastic free window.
To Use
Approximately 8cm wide, it fits perfectly in the palm of your hand.
Before use, rinse and hydrate your Konjac Sponge in warm water. It is not necessary to use cleansing products, but a small amount can be added to your Konjac Sponge if desired.
If a cleanser is added, the sponge will help the product work harder and go further.
CARE
After use, always rinse your sponge well and allow to dry in an airy place. Be careful not to wring it out as this may damage the delicate plant fibres, just squeeze between your flattened hands. You can also pop your clean sponge in the fridge to keep it fresh and cool, which helps it last even longer.
Never use the sponge when dry. The better care of the sponge, the longer it will last.
Never leave the sponge in a pool of water.
Konjac Sponges can be safely composted or used in the garden to help water your plants by holding moisture.
About
The Konjac potato or Konnyaku is a perennial plant native to Asia and can be found growing wild at very high altitudes. A totally natural food source, Konjac is 97% water, rich in mineral goodness and low in calories. The plant is naturally alkaline, which leaves skin perfectly balanced.
This moisture-rich plant fibre is lovingly hand-blended with natural volcanic water to create these powerful sponges.
Made in South Korea on the Island of Jeju
Non-toxic
Certified Vegan
Naturally sustainable
Environmentally safe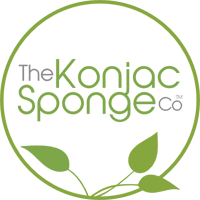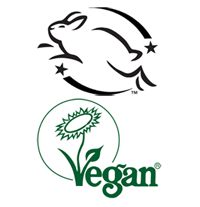 The Konjac Sponge Company.
The best thing to happen to skin since water!
100% Pure, Natural Vegetable Fibre.
Deep cleansing and naturally moisturising.
100% Biodegradeable and pH balanced.
Suitable for even the most Sensitive Skins.
The original and best Konjac Sponges with the purest Konjac and mineral rich extracts.
Deeply cleanse, exfoliate and detoxify skin for a radiant complexion.
Gentle enough for sensitive skins and babies, these pure Konjac Sponges are the ultimate in natural, effective skin care.
The pure Konjac is free from chemicals, colouring, additives and irritants. 100% biodegradable and fully sustainable, this moisture rich plant fibre is mixed and handmade into sponges with natural water filtered through volcanic rock.
The Konjac is grown on the fertile volcanic hills of Jeju Island in South Korea. A UNESCO world heritage protected site, Jeju Island is renowned as a pristine area of outstanding beauty, reputed to have some of the purest water in the world.