Konjac Puff Sponge - French Pink Clay
by The Konjac Sponge Company
100% Natural Vegetable Fibre.
Have a mini facial everyday.
Pure, natural and gentle.
Deeply cleanses, refreshes and exfoliates.
Choose from Green, Red or Pink Clay.
Description
Konjac is a moisture rich plant fibre, naturally alkaline to help balance acidity and with a unique soft, net like structure to gently massage leaving skin clean and refreshed!
The sponges are impregnated with high quality, natural French Clays for their cleansing, exfoliating, smoothing and softening effects on the skin. No need for additional cleansers or soaps unless you really want.
The sponge puff is approx 8cm x 3.5cm and sits beautifully on the palm of your hand.
French Green Clay Sponge
The perfect facial sponge for combination and oily t-zone skin, this sponge with French Green Clay tightens pores, tones the complexion and revitalises damaged skin cells.¬ Blended with the finest French Clay this naturally draws out impurities and toxins, to reveal a smoother, fresher complexion.
One of nature's strongest antiseptics, French Green Clay has been used for centuries in the finest spas around the world. Valued for its mineral rich goodness and highly absorbent properties, French Green Clay naturally absorbs excess oils, dirt and bacteria.
French Pink Clay Sponge
The ideal sponge for those suffering from the weather extremes of air conditioning, excess sun exposure and central heating. Pure French Pink Clay gently purifies even the most sensitive skin and has a softening and plumping effect to improve elasticity and refresh your skin's appearance.
Pink clay, or rose clay, is a mixture of red and white clay and is the mildest of all the French clays. Naturally mineral rich in iron oxide and silica, French Pink Clay has a softening effect on hard, rough skin and is said to improve circulation and help repair connective tissue.
French Red Clay Sponge
Perfect for skin that needs rejuvenating and refining. This Konjac Sponge with French Red Clay gives a deep cleanse and gentle exfoliation to brighten dull complexions and reduce the appearance of wrinkles. The ideal facial sponge for uneven skin tone, blotchiness, broken capillaries and thread veins.
French Red Clay is high in iron oxide which is known to stimulate blood circulation for a healthy glow. Naturally rich in trace elements, French Red Clay cleans out the skin from the layers of dead keratinized cells, and accelerates the regeneration process.
To Use
Before use, rinse and hydrate your Konjac Sponge in warm water. Squeeze out any excess water, and gently cleanse skin.
It is not necessary to use cleansing products, but a small amount can be added to your Konjac Sponge if desired. If a cleanser is added, the sponge will help the product work harder, and go further.
Care
After use, always rinse your sponge well, and allow to dry in an airy place between uses. Please be careful not to wring it out as this may damage the delicate plant fibres, just squeeze between your flattened hands.
You can also pop your clean sponge in the fridge to keep it fresh and cool, which helps keep your Konjac Sponge last even longer. Alternatively your sponge is happy to be aired on a heated towel rail or from a window hook.
When dried it will shrink and harden, this is perfectly natural. Simply allow it to absorb water and rehydrate before using again. Never use the sponge when dry.
The better care of the sponge, the longer it will last. Never leave the sponge in the shower or in a pool of water. Your Konjac Sponge is a 100% natural vegetable product and should last 2 to 3 months. Once it starts to look tired and/or breaks down, replace it. Konjac Sponges can be safely composted or used in the garden to help water your plants by holding moisture.
About Konjac
The Konjac potato is a perennial plant, native to Asia. But it is known as Konnyaku in Japan. It is also sometimes referred to as Devils Tongue internationally.¬ The Japanese have been eating Konjac for over 1500 years. It was originally introduced to Japan as a medicine in the sixth century as it was recognized for its health giving properties way back then!
Ninety seven percent of Konjac is water and three percent is Glucomannan, or dietary fiber. It is also rich in minerals and very low in calories.
Comments & Customer Reviews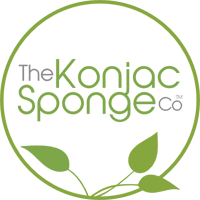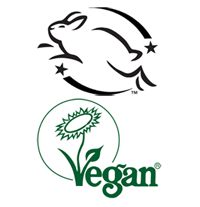 The Konjac Sponge Company.
The best thing to happen to skin since water!
100% Pure, Natural Vegetable Fibre.
Deep cleansing and naturally moisturising.
100% Biodegradeable and pH balanced.
Suitable for even the most Sensitive Skins.
The original and best Konjac Sponges with the purest Konjac and mineral rich extracts.
Deeply cleanse, exfoliate and detoxify skin for a radiant complexion.
Gentle enough for sensitive skins and babies, these pure Konjac Sponges are the ultimate in natural, effective skin care.
The pure Konjac is free from chemicals, colouring, additives and irritants. 100% biodegradable and fully sustainable, this moisture rich plant fibre is mixed and handmade into sponges with natural water filtered through volcanic rock.
The Konjac is grown on the fertile volcanic hills of Jeju Island in South Korea. A UNESCO world heritage protected site, Jeju Island is renowned as a pristine area of outstanding beauty, reputed to have some of the purest water in the world.