Botanical Styling Straightening Cream
by Hairwonder
Size:

150ml bottle

Ref:

HS-9610

Price:

£10.99 £ 9.35 Out of Stock

Special Offer - save 15%
Gloss straightener.
Hold 5 - Shine 7
Paraben free.
Enriched with 8 certified organic ingredients.
Description
Heat activated straightening cream especially developed to straighten and smooth medium long to long hair until the next shampoo. Provides a flexible natural hold and brilliant shine.
Enriched with 8 certified organic ingredients, Phytokeratin and Pro-vitamin B5.
Includes
Panthenol
Phytokeratin
Wheat protein
Corn protein
Soy protein
Green Tea leaf extract
Senna leaf extract
Lemon balm leaf extract
Matricaria flower extract
Rooibos leaf extract
Hops extract
Ginseng root extract
Rosemary leaf extract
To Use
Apply to towel dry hair and blow dry straight. Follow with a straightener for a pin straight result.
Advice
For optimum daily care use in combination with Hairwonder Hair Repair Shampoo, or Hair Repair Gloss Shampoo.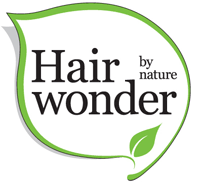 Botanical Styling
With 8 certified organic ingredients.
Hair specialist since 1985.
Paraben Free & Organic.
To style the hair is much more than only creating a shape. At Hairwonder they just love naturally healthy and strong hair.
By using the Botanical Styling product line the hair will not only hold it's shape for a long time but also receives the best care.
All the Botanical Styling products contain 8 certified organic ingredients, phytokeratin and provitamin B5 to strengthen the hair from root to tip.