Brazilian Keratin & Argan Oil Ultra-Sleek Blow Out Styling Mist
by Giovanni
For all hair types.
Extreme heat protection.
Description
Face the heat. Protect your assets. Style your way to smooth, silky, touchable locks.
This moisture-rich, detangling mist protects tresses from mighty blasts of dryer heat. Hair also gets a major boost in manageability, without losing sexy volume. And like magic, your styling brush can glide with ease. Color - protected. Vital elasticity - reborn.
Benefits
Create smooth, glossy hair styles.
Protect from heat styling.
A great detangler.
Banish frizz.
Color - protected.
Vital elasticity - reborn.
Includes
Argan Oil
Brazilian Keratin Extract
Rooibos Tea Extract
Coconut Oil
Macadamia Seed Extract
Shea Butter Extract
Panthenol
Free From
Parabens, lauryl or laureth sulfate, petrochemicals or colourants
100% vegetarian ingredients.
To Use
Mist a small amount over towel-dried hair.
Distribute evenly with comb or brush. Blow out - and up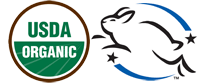 Eco Chic Hair Styling Technology
Certified Organic Ingredients.
The elements of Earth, Wind, Fire and Water represent a unique combination of certified Organic Botanicals and incredible style.
With Giovanni, you have a select range of treatments and styling products to help style, shape and maintain your style all day.
This family owned company are committed to creating only the purest formulations, packaged in the most original bottles.