Magnoball
by Ecozone
Anti-limescale ball for dishwashers & washing machines.
Scientifically proven magnetic water treatment.
Removes and prevents limesacale.
Lasts for up to 5 years.
Allergy UK Approved Product.
Description
Clever research people found that when water's treated magnetically, calcium carbonate won't stick around creating limescale. Instead, it flows freely right out of the machine.
Wash your machine while your machine washes! Magnoball has a magnetic power that crystallises limescale particles in the water, stopping them from settling in your clothes or clogging up the pipes in your washing machine or dishwasher.
You won't need anti-limescale tablets to soften your water anymore. Plus, you'll use less detergent and you can even lower the washing temperature and still get your clothes or dishes clean.
Now that's magno-magic.
Includes
The Magnoball contains a powerful magnet. Keep away from pacemakers, electronic data carriers, VCR's, DVD's, TV's and computers.
Keep out of reach of children.
Magnoball has been tested safe for use in washing machines and dishwashers. Magnoball is not a toy and should be kept away from children and animals
To Use
Suitable for use in all washing machines and dishwashers.¬Do not use in tumble dryers or on drying cycles.¬Do not use on wash cycles above 60C
For washing machines:¬ 1. Pop it in the drum of your washing machine with your clothes.¬ 2. Press start to wash as normal and watch the limescale go!
For dishwashers:¬ 1. Pop it in your dishwasher cutlery basket.¬ 2. Press start to wash as normal and watch the limescale go!
Lasts for up to 10 years and the magnets carry a manufacturer's five-year guarantee.
For use in all washing machines and dishwashers, with all detergents and also with the Ecoballs.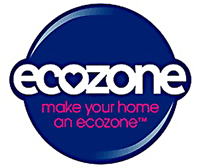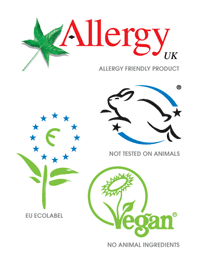 Laundry Care
Environmentally friendly products.
Respecting the environment can be a way of living every day. By giving you planet-friendly solutions to your household problems, Ecozone hope you'll be able to make choices that are better for you and everyone else, the world over.
The Ecozone Laundry Range helps you reduce the temperature that laundry can be washed at and still be fabulously clean.
Using Ecozone's laundry products at low temperatures will reduce your household CO2 emissions and save you money.