Non-Bio Capsules
by Ecozone
Laundry liquid capsules in soluble wrappers.
Gentle next to skin.
Description
Ecozone laundry liquid capsules are housed in soluble wrappers that dissolve in the wash.
They provide a deep-down clean, removing difficult stains and provide excellent results with minimal time and effort while on a quick wash cycle at 15 degrees.
Just one capsule leaves your clothes clean and fresh without any nasty residues.
Suitable for whites and colourfast clothes Ecozone's non bio formula has been specially developed for excellent results on all of your laundry challenges whilst being gentle next to skin.
To Use
They are very easy to use just add straight into the drum.¬ 1. Put 1 capsule into the drum (for normal loads in soft/medium water)¬ 2. Add your washing¬ 3. Run your normal wash cycle¬ 4. Use 2 capsules for heavy soiling or hard water areas.
The reusable and sturdy container has a child proof lid to keep little fingers out.
Comments & Customer Reviews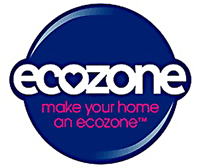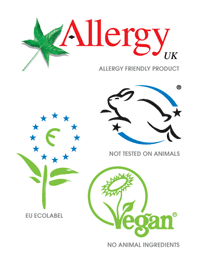 Laundry Care
Environmentally friendly products.
Respecting the environment can be a way of living every day. By giving you planet-friendly solutions to your household problems, Ecozone hope you'll be able to make choices that are better for you and everyone else, the world over.
The Ecozone Laundry Range helps you reduce the temperature that laundry can be washed at and still be fabulously clean.
Using Ecozone's laundry products at low temperatures will reduce your household CO2 emissions and save you money.