Kettle & Iron Descaler
by Ecozone
Removes limescale build up.
Cleans & Protects.
Certified by Allergy UK.
Description
Kettle & Iron Descaler is specially formulated to get rid of limescale.
That's it! One product for two kitchen appliances. Done!
Benefits
Removes limescale build up.¬Cleans and protects.¬Helps appliances last longer.¬Saves on energy costs.
To Use
Pack contains 3 sachets for 3 applications.
Using is simple¬ For Kettles¬ Boil kettle and then empty 1 sachet into kettle.¬Wait 30 minutes then rinse thoroughly.
For Irons¬ Dissolve 1 sachet in 400mls water.¬Heat your iron, add solution and steam until empty.¬Refil with fresh and steam until empty.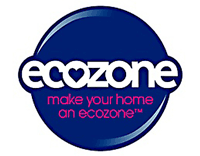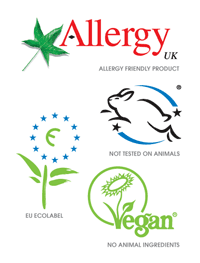 Ecozone
Earth friendly, green products.
Mission - to 'Make Your Home an Ecozone'.
We want to reduce the amount of toxic chemicals you live with. Homes should be safe, clean places for people to flourish, not germs. But we don't see why giving dirt the heave-ho means letting loose all manner of planet-zapping toxins. For Ecozone being green's not about attaining some elitist or hippy ideal. Respecting the environment can be a way of living every day. By giving planet-friendly solutions to your household problems, they hope you'll be able to make choices that are better for you and everyone else, the world over.