Laundry Water Softener Tablets
by Ecozone
Cleans, protects, softens.
Description
Protect your washing machine from limescale. Regular usage can save you energy by preventing limescale encrustation of the heating element maintaining an energy efficient appliance.
Saves money by reducing the detergent dosage.
Prolongs the lifetime of the heating element and helps to keep your washing machine in tip top condition.
Washing machine manufacturers recommend regular use of Anti limescale tablets.
Benefits
Helps to protect your machine.¬Softens water making detergents more effective¬Prevents limescale build up in the machine and pipes.
To Use
Use one in every wash.
1 Unwrap the tablet.¬2 Place in the drum before your clothes.¬Wash as normal.
Wash hands thoroughly after use.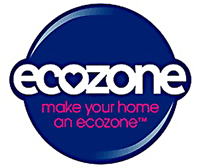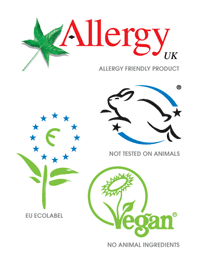 Laundry Care
Environmentally friendly products.
Respecting the environment can be a way of living every day. By giving you planet-friendly solutions to your household problems, Ecozone hope you'll be able to make choices that are better for you and everyone else, the world over.
The Ecozone Laundry Range helps you reduce the temperature that laundry can be washed at and still be fabulously clean.
Using Ecozone's laundry products at low temperatures will reduce your household CO2 emissions and save you money.