Forever Flush Toilet Block
by Ecozone
Up to 2000 Flushes.
Helps prevents stains & limescale.
Cleans & sanitises.
Just place in the cistern.
Allergy UK Approved Product.
Description
Simply pop the small jar into the cistern where Forever Flush toilet block will continue to work effectively for up to 2000 flushes, helping to prevent stains and limescale.
The blue water indicates the toilet bowl is sanitary, stain free and deodorised.
Benefits
Non-toxic¬ Biodegradable ¬ Safe for septic tanks.
To Use
Start with a clean toilet bowl.¬Flush the toilet. ¬Place the jar inside the cistern.
Comments & Customer Reviews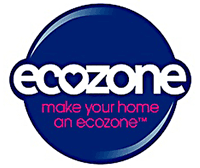 Bathroom Cleaners
Earth friendly, green products.
Mission - to 'Make Your Home an Ecozone'.
We want to reduce the amount of toxic chemicals you live with. Homes should be safe, clean places for people to flourish, not germs. But we don't see why giving dirt the heave-ho means letting loose all manner of planet-zapping toxins. For Ecozone being green's not about attaining some elitist or hippy ideal. Respecting the environment can be a way of living every day. By giving planet-friendly solutions to your household problems, they hope you'll be able to make choices that are better for you and everyone else, the world over.