Almond Hand Cream
by Fair Squared
Ethical cosmetics.
Sensitive
Description
Your hands are the most used part of your body and one of the first to show signs of ageing. To best protect your hands, use Fair Squared's Hand Cream with soothing almond.
Rich in Olive Oil, it protects your hands and replenishes lost moisture to soothe irritated and dry skin.
Due to its smooth texture, it applies easily and absorbs quickly to provide long lasting protection.
With a light Almond Fragrance, you'll soon be addicted to this hand cream!
Benefits
Moisturising
Protecting
Fast absorbing
Vegan
Certified by Natrue
Includes
Grape Seed Oil
Sweet Almond Oil
Olive Oil
Free From
Parabens, petrochemicals and colourants.
Vegan
To Use
Apply as often as required.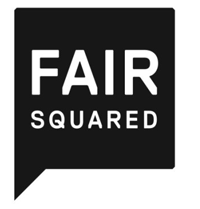 Hand Care
Fair Traded ingredients.
Time for change! It's in your hands.
Organic – good for you and good for the environment.
100% vegan.
The company want you to like what you see when you glance at a Fair Squared product in your bathroom. And it's certainly not about fancy, and wasteful packaging. What they create are excellent products in beautifully designed and functional containers .
They offer you cosmetic and hygiene products made of fairly traded and natural ingredients.