Lime Foot Freshener
by Fair Squared
Cooling.
Reviving.
Soothing.
Description
Citrus oils make this a particularly refreshing moisturizer for your feet. Areas with hardened skin become noticeably softer by regular use.
The presence of the antioxidant rich Argan Oil regenerates skins cells to become noticeable smoother and youthful.
With Fairtrade argan oil from Morocco and Fairtrade lime from Brazil.
Benefits
Helps prevent and treats dry and cracked skin.
Non greasy formulation quickly melts into your skin.
Vegan
Includes
Apricot Oil
Argan Oil
Shea Butter
Aloe Vera
Lime Oil
Coconut Oil
Free From
Parabens
Sulfates
Phthalates
PEGs
To Use
Apply to cleansed feet as required.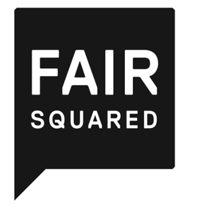 Foot & Leg Care
Natural products
Fair Traded ingredients.
Organic – good for you and good for the environment.
The company want you to like what you see when you glance at a Fair Squared product in your bathroom. And it's certainly not about fancy, and wasteful packaging. What they create are excellent products in beautifully designed and functional containers .
The companies business principles are rooted in transparency, social and environmental acceptability, animal welfare and solidarity with those who are living in less privileged parts of the world.