Lavender Soap
by Faith In Nature
Soothing.
With organic lavendin.
Description
Traditionally made, pure vegetable soap. High in aromatherapy oils to gently cleanse, tone and refresh without drying the skin.
Lavender is considered desirable for common skin complaints and muscular aches. It also soothes and relaxes all ages, helping to relieve fatigue while keeping skin clean and soft.
Includes
Lavender oils
Benefits
Skin types - normal, dry, children.
Pure. Antiseptic, antibacterial, anti-inflammatory.
Responsibly sourced palm oil, where possible.
Free From
Artificial colour, fragrance, preservatives or whitener.
To Use
Apply soap to wet hands, rub together to create lather and rinse off.
Comments & Customer Reviews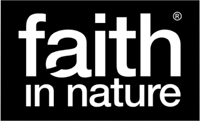 Lavender Range
Natural products,
Made in the UK
The plants that Faith In Nature use in their products smell wonderful, but that's not the only reason they use them. They have an unwavering belief in their power, and each one has been chosen for its healing qualities – resulting in products that work just as nature intended.