Lavender & Geranium Hand Wash
by Faith In Nature
Natural Skin Care.
With Lavender Oil.
100% Natural Fragrance.
Description
Lavender and Geranium always bring a sense of calm to every day and are known for their soothing qualities.
This fragrant hand wash is exploding with aromas to calm your day. Breathe deep, and relax.
Includes
Lavender Oil
Sea Salt
Aloe Vera Juice
Geranium Oil
Tea Tree Oil
Free From
SLS/SLES, parabens, petrochemicals, colourants.
Vegan
Made in the UK
To Use
Apply to wet hands, massage together to create a lather, rinse off and dry thoroughly.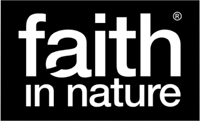 Lavender Range
Natural products,
Made in the UK
The plants that Faith In Nature use in their products smell wonderful, but that's not the only reason they use them. They have an unwavering belief in their power, and each one has been chosen for its healing qualities – resulting in products that work just as nature intended.