Cocoa Butter Hand & Nail Cream
by Dr.Organic
Size:

100ml tube

Ref:

DG-530

Price:

£6.99 £ 3.85 Add to Basket

Special Offer - save 45%
* Buy any 3 products from the Dr.Organic Cocoa Butter range and only pay for 2. Prices will be automatically adjusted in your shopping basket. Offer limited to one free product per order.
Bioactive skincare.
Organic.
12 hour moisture lock.
Description
An intensely hydrating hand cream with a blend of Aloe Vera, Coconut Oil and organic fruit extracts.
Dr Organic Cocoa Butter is sourced organically from the rural and idyllic pastures of the Dominican Republic. This exotic hand cream has been specifically designed to provide ultra-moisturising protection.
Suitable for Vegans.
Benefits
- Moisturising.
- Soothing.
- Ideal for dry skin.
To Use
Apply to clean, dry hands & cuticles as needed and allow to be absorbed into the skin.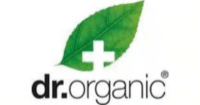 Dr Organic Cocoa Butter Collection
Ultra-hydrating. Intensive moisture
Best for softening and nourishing your skin
Minimum 70% Organic Ingredients
The gourmet of skincare ranges; the Cocoa Butter collection is sumptuous, deliciously-scented and deeply hydrating.
Cocoa Butter is a sweet smelling, life-giving natural treasure that packs an antioxidant punch, helping to improve elasticity, heal dry, damaged and cracked skin and serve-up an intense boost of hydration with an aroma as addictive as chocolate.